When Ben asked for a Star Wars party, I knew exactly where to go to copy ideas: the web. There is now no need to every need to think up your own games or activities or cakes for a themed birthday. Undoubtedly, someone has already done it and written about it on some web page or another.
The party was a sleep over in the backyard; Dave set up the Mondo Condo tent we are so thankful to have.
But before sleeping, ran around the house having light saber fights (mental note: 8-11 year olds don't need as many structured games as 5 year olds do), then we had dinner (pizza) and cake and ice cream.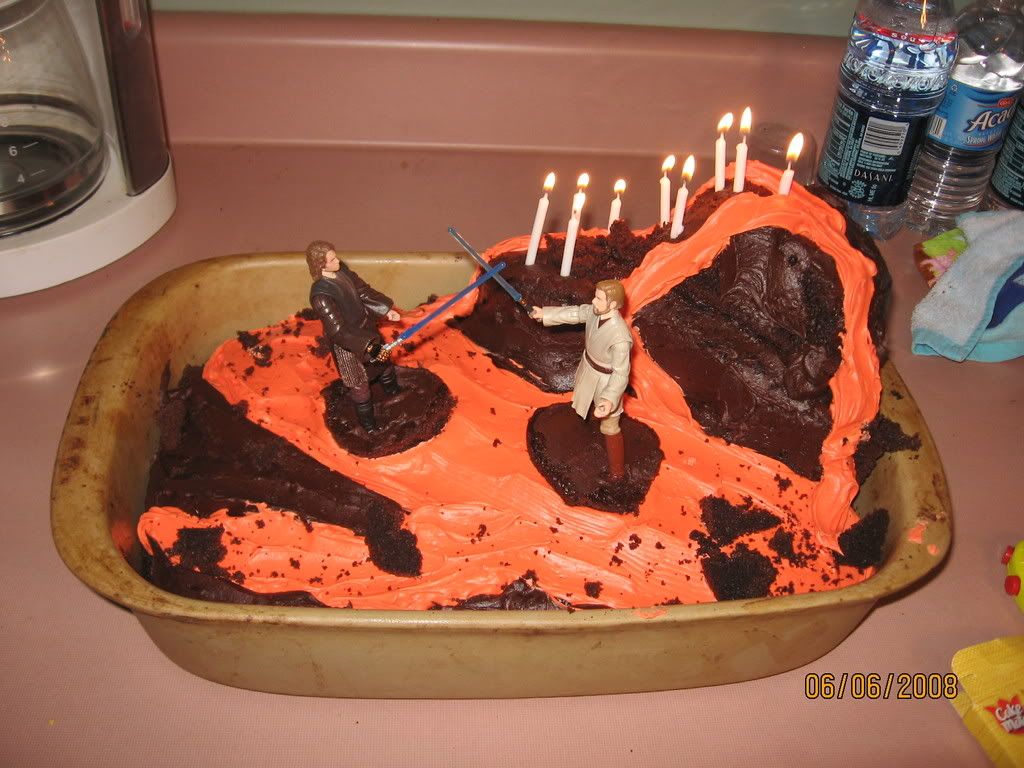 Is this a cool cake or what?
We played a couple games. The boys had to keep a balloon in the air by hitting it with a foam lightsaber:
and building pod racers with legos and voting on which was best. We only gave them 10 minutes to do this, because this game could have seriously taken all night for the boys: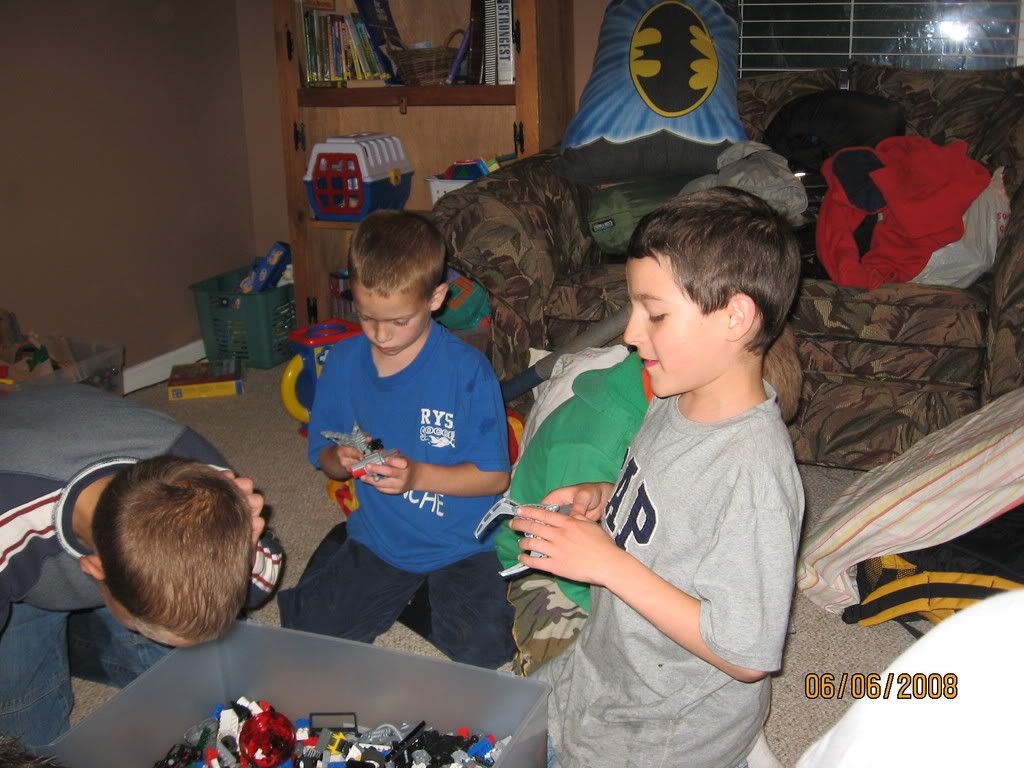 They watched
Revenge of the Sith
(birthday boy request), then crashed for about 6 hours. We had pancakes in the morning (I had lots of coffee), then they ran around outside playing with lightsabers again.
We love you Ben!