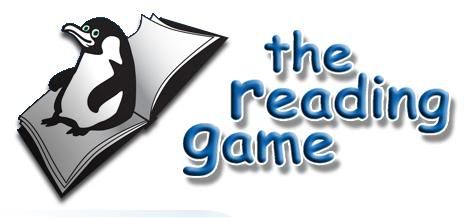 Despite all the great computer-based phonics and reading programs we've been truly blessed to review so far this year, I bet if you ask Levi which is the most fun learn-to-read product, he'd vote for
The Reading Game
. ($24.95)
It's a simple premise: play a memory game with common sight-word over and over again until your child can read the words. Use a few "test sentences" to make sure said child (let's call this child "Levi" to make it easier) can read the words within the context of a sentence. If he can, then pull out a nicely illustrated rhymed story so he can read it to you. After reading a book, Levi has learned 30 words! After all six sets of cards, Levi will know 180 words.
This new game was created by Kenneth Hodkinson, who is familiar to many homeschoolers in my area because of his Wordly Wise vocabulary program. You can read how he developed the game and some field testing that was done
here
.
I tend to steer towards phonic, Orton-Gillingham-
ish
approaches to teaching reading (the rules and patterns make sense to me). So, using The Reading Game, which presents words without instruction in phonics, is different for me.
But different isn't bad. As a matter of fact, I've been able to use many of the words to reinforce some of the phonograms we've learned!
We used some of their
Pre/ post-game worksheets
to track progress before Levi began working with the 3rd set of cards (green). Before playing the game, Levi knew 18 of the words easily. After a day and a half of playing the game, he knew 28 of them easily, but with a little (very little) help from me, he could get all 30. What a great way this has been to reinforce and learn more words!
Most of the words Levi has learned will be frequently used in English. According to the website:
Of the twenty-five most commonly used English words, twenty-three are on that list; of the most commonly used fifty words, forty-two.
Obviously, this isn't the
only
tool you'll need to teach your child to read, but if you have a child who isn't too keen to sit with you and look at a phonics instruction book and doesn't love workbooks or writing,
this would be a great introduction to reading tool for you to consider.
This would've been great for Luke when he was 5 and wanted nothing to do with the traditional phonics books that lived in our house.
I know that the memories Levi and I build because we are playing this game are going to stay with him, and hopefully he'll always associate reading with fun!
Head over to
The Old Schoolhouse Crew
to see what others think of this game.