My children and I love getting magazines, though I must admit that I do not make as much time to read them as I'd like. We went on a car trip recently (blog posts to come), and I was happy to take our year's worth of complementary issues of
Creation Illustrated
magazine with us to review. What a great place to catch up on reading!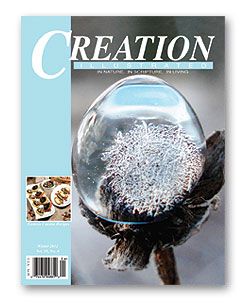 Creation Illustrated
is a magazine that is published quarterly by the
Ish family
. In it's 19
th
volume this year, it's goal is to share the wonders of God's creation in nature, in scripture, and in living. In fact, the 60+ page magazine divides its content into those three areas to address our needs to glorify God mentally, spiritually and physically. While each of the sections inevitably points back to scripture, the
"…In Nature
" section points out the unique ways God has created our world's wonders, its flora and its fauna. On our trip we had an opportunity to see the pronghorn, an animal I had never differentiated in my mind as distinct from an elk or deer. It was great to learn about this animal -- it is one of the fastest land animals in the world -- and how God created it for the western plain landscape in which it was naturally found.
The "...In Scripture" section had articles about God's creation week handiwork. It was one of a nine-part series written by different authors. Two other sections Creation Stewardship and Creation Highlights contained shorter, multi-paragraphed stories to encourage you in careful use and understanding of this world.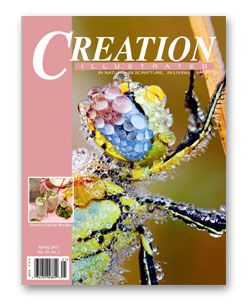 The regular feature "Genesis Cuisine" in the
"...In Living"
section hast multiple recipes of meat-free, vegetarian meals and side dishes. Taking a lead from Genesis 1:29 and 3:18 the section is subtitled with the following verses: "See, I have given you every herb that yields seed which is on the face of all the earth, and every tree whose fruit yields seed; to you it shall be for...And you shall eat the herb of the field." Perhaps I'm not wearing my smart hat, but it took me a couple issues to see that the thrust of their recipes were non-meat -- but not necessary organic or unprocessed ingredients (Spumoni Cupcakes had red food coloring!), although using organic ingredients shouldn't be too hard to adjust for these days (if that is your thing).
The "
...In Living"
section also includes a Youth Photo Contest and a Children's Story. The photos selected as winners were really lovely (cash prizes are available). The Children's Story uses animals as a subject matter to teach about creation from a literature perspective. Scripture is quoted liberally throughout the stories; there is no violence.
A unique feature of the magazine is the Instructional Guide, which provides a handful of comprehension questions for 7 or so stories in the magazine. You can easily use these to create a discussion with your child (however I found many of the questions asked the responder to provide concrete facts about species, animals or other natural feature topics in the article).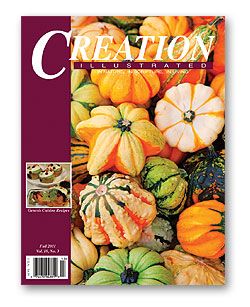 My Thoughts:
I've heard this magazine described as a Christian version of National Geographic, a magazine I grew up around, but haven't perused in well over two decades. I did not find the content of this magazine to be of the same caliber of writing. Rather, I found the articles really forced me to slow down and rest -- and think about God's creation. Maybe because we're on vacation as I'm reading through these and this vacation is GoGoGo, but this magazine is really causing my brain to change gears and
rest
.
My kids have found the shorter, Creation Highlights interesting, and we talked about them a bit. I'm always amazed at how much my kids learn from read alouds about nature, and the Children' Story selections did not disappoint. They thought the red wing tips on the Cesar waxwing almost look like fingers!
While I would not use the instructional guide for every story, I was pleased to have it to emphasize key ideas and scripture.
My final thought is that -- like National Geographic-- these are the types of timeless periodicals that you would want timer persons for reference I the future.
Creation Illustrated
is available for an annual subscription price of $19.95. You can purchase multi-year subscriptions to save a little more:
·

$37.95 for 2 years
·

$53.95 for 3 years
Disclaimer: As a member of the TOS Crew, I received this product, at no cost to me, in exchange for my honest review. The cover snapshots used in this article are from some of the issues I received to review. All opinions are mine.