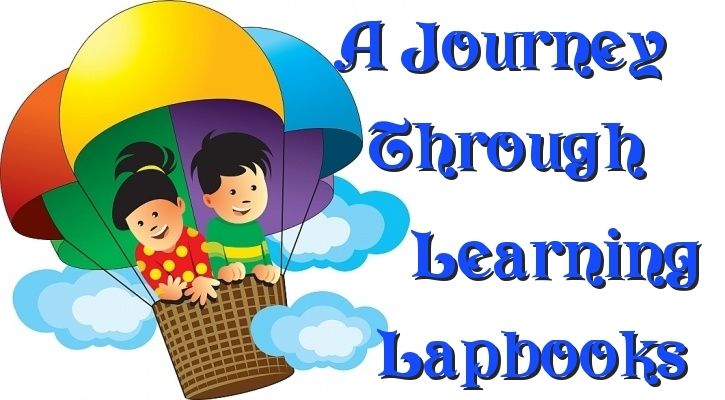 Luke, Levi and I have really enjoyed our science studies over the past month – we were blessed to review
A Journey Through Learning (AJTL)
lapbook/ unit studies. Since we started our school year learning about earth science, I just knew we needed to work through that study first so we could at least say we finished
one
science topic this year.
For this review, AJTL sent me four (yes, FOUR – eeek!) downloadable lapbooks:
A Journey Through Learning
is one of those companies that was formed to fill a need for quality hands-on learning. They have created unit studies using lapbooks for a huge variety of topics and ages – from preschool through middle school! They even have lapbooks for
Jeannie Fulbright's Apologia elementary science
courses.
The Earth
lapbook is a specific unit study about the basics of earth science – a little geology, volcanology, general geography (landforms) and oceanography. Each mini-book has a one-page information sheet, which contains the basic information for each of the 13 topics:
The Earth
Earth's Crust
Landforms
Layers of the Earth
Earth's Spheres
Days and Seasons
Mountains
How Mountains are Formed
Atmosphere
Ocean Zones
Water Cycle
Ocean Floor
Volcanoes
I found the lapbook packet very well organized and easy to navigate. Sometimes I get a little ADD when there are pages and pages of explanations on the company, the method, the pacing, etc. at the beginning of a new school book. I'm usually just as excited about something new as my kids, and I want to get started as quickly as they do! In all, there were only seven pages that I considered introductory, and there was enough helpful information in there for those who are new to lapbooking to get started and some very helpful tips for those like me who have done a couple handfuls of lapbooks in the past. I know this seems like a minor issue, but I loved that the introductory material was broken into text boxes so I could easily find what I wanted (click on the picture to the left to see what I mean).
Getting started was easy. Each mini-book was printed on its own page. There is a "map" to find where each
mini-book fits on your tri-fold file folder (circled in red). It also includes clear instructions on each page (highlighted in yellow).
For each mini-book, I read the summary information to the boys. I added in several other topical books or chapters from books that we had on hand. We even watched a couple Magic School Bus episodes that corresponded to the lapbook. When finished reading, I handed the boys the lapbook for them to cut out the little book. I encouraged them to read and follow directions by themselves, which was a good learning task itself!
Another thing that streamlined this lapbook's production was that many of the mini-books were already colored when printed! I could easily print them on white paper and we were able to move swiftly through the material. I know some kids really would like the opportunity to color the mini-books – and my boys like to do as well. But sometimes, a lapbook can have too much – too much coloring, too much cutting, too much gluing. There have been several times when all the coloring/cutting/gluing has really worn out the fun of learning.
I think because the mini-books were printed white and had some basic colors already, it inspired Luke and Levi to be extra creative:
Luke wanted to draw a space shuttle since it travels through all levels of the atmosphere
Levi wanted to draw the parts of a volcano instead of dictate a sentence to me.
Another instance of drawing instead of writing out the answer. I love it:
Here's a completed product (Levi is much more willing to show off his book than Luke):
My recommendations & thoughts:
We really enjoyed this lapbook. It was a perfect base for both my 1st and 4th grader and gave us an opportunity to add additional material with bogging us down with too
much
information. The boys often
begged
me to do more than two mini-books a day – and we often did. I think AJTL has found a great middle ground for those who want to complete a lapbook and add creative elements and outside reading without it becoming such a huge project that the kids lose interest. Because of this, I can also see adding in slightly order and younger students by adjusting the outside reading material. We will definitely be using several other lapbooks from
A Journey Through Learning
in the next year.
Click to
read more reviews from the Schoolhouse Crew
.