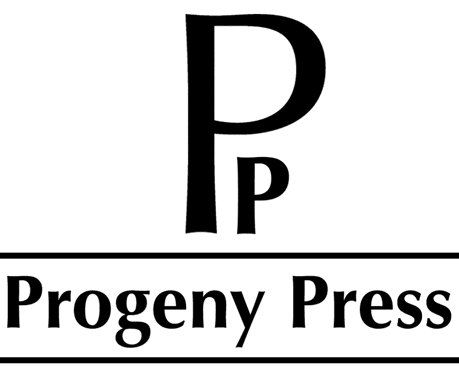 Ben and I were pleased to review another
Progeny Press
literature guide (we were blessed to review one for
Across Five Aprils
last spring). Even though we're currently studying the 1900s in history, Ben's curiosity was piqued when he read the synopsis for Rosemary Sutcliff's
Eagle of the Ninth
.
The
Progeny Press Eagle of the Ninth Study Guide
for 5-8th graders ($16.99 as an instant download; check the website for CD and hard copy versions) is keyed to the full 200+ page book. Please, please, please learn from
our
my mistake: don't order the Oxford Bookworms edition from Amazon, as it is substantially abridged. Unfortunately, we didn't realize it until well into three-quarters of this review period was finished, when Ben realized that he wasn't able to answer chunks of questions. And wouldn't you know…when I ordered the full copy, hoping it would arrive before this was due…it was out of stock
and
my library does not have this book. Oy.
Well, regardless of my missteps, Ben was able to read about 1/3 of the abridged book and work through the first few sections of the guide. This gave us a great feel for the study guide, which was composed like this:
61-page study guide, with helpful pre-reading material: synopsis, author background information, and pre-reading activities. Pre-reading activities center around learning background information about the Roman world and historical Britain, the setting of this novel.
Instructor Notes. This includes suggestions on pacing the book and guide in your school year as well as suggestions for using writing prompts and creating tests. If you were to use PP's guides for literature, you could finish approximately 4 during a school year.
Study Guide. This novel has 21 chapters, and the guide breaks the book into 7 sections of three chapters each. Each section contains sections:

Vocabulary. The activities to expand vocabulary include multiple choice, using words in sentences, synonym matching, and matching definitions. Vocabulary explored include "bleak," "sullen," "weal," and "imperious."
Short response questions. These questions are mostly fact-based, comprehension type questions.
The next two sections of the guide are called 'Thinking About the Story' and 'Dig Deeper.' This is where your middler will be learning about literary elements and analysis. Your student will be introduced to literary elements such as assonance, anthropomorphism, mood, and foreshadowing. Most of these questions require a free response answer from your student. In addition, the 'Dig Deeper' sections encourages your student to investigate the story plot from a Christian worldview; for example:




In each of the 7 sections, there is usually some sort of wrap up activity: a class discussion (helpful if you are teaching a lit. class through a co-op), an essay, a presentation or research project. Although we did not do any of these activities, I can see them as being beneficial especially if you enjoy unit studies that incorporate literature and history.
At the conclusion of the guide, there is a section called "Overview." In our guide, questions about character development, conflict, plot structure, and theme helped students to look at the book as a whole to examine literary elements.
Finally, eight project/ essay questions are asked for further work. These questions challenge students to use their writing skills in one of several types of essays: persuasive, comparative, and analytical. In addition, several writing projects encourage more creative writing (such as writing an eulogy for one of the characters in the story).
As you can tell, there is a LOT involved in a PP literature guide!
How We Used This:
Well, I've already come clean and admitted that we ordered the wrong version of the book, but our plan was to work through the chapters of the book according to the guide. Ben read the first section of the book, then worked on the literature guide. Then he read the next section and began working through that portion of the guide.
In terms of using the guide and turning in his work, I saved a copy of the guide in a shared online folder Ben and I both have access to through Dropbox. The guide comes as an editable PDF (you can save information typed into cells), so when he finishes his work for the day, he saves it in the Dropbox folder. I can open it up from a shortcut on my taskbar and grade his work there – and even leave him comments. It has really worked well for Ben to complete the guide this way, and it is saving us a ton of paper!
This guide was challenging – I even got a couple of the vocabulary questions wrong. Ben has had quite a bit of literary analysis with our main homeschool program, and that training has served him well to be able to work through the guide. Questions that ask about literary devices in the story (from the "Thinking About the Story" section) introduce literary terms with sufficient definitions so that no matter what the student's literature background, they can start with the same footing to answer questions and explore the story more. Here's an example:
My recommendations & thoughts:
I really like these study guides and I know Ben enjoys them too (it helps that cool technology is employed so he can type his answers into the PDFs). I think the guides have helped Ben to expand his literature skills. I think that this guide works better for older middle school students unless your student has had a fairly rigorous elementary-level introduction to literary analysis.
That said, I'm really surprised at the age range for this product. From the website, this book/ guide is included in the 5th-8th grade years section. I would not hesitate to give this guide to a 7th or 8th grader, but I do know that I could not give this to Luke at the beginning of his 5th grade year this coming fall.
As a matter of fact, looking at PP's guides for use next year, I think that I would pick a book that is less-challenging from a reading comprehension standpoint for Luke next year to allow him stretch his literary analysis skills. For example, I'm thinking of having Luke work through the Mr. Popper's Penguin story again (he read this book this past fall in 4th grade) so that he can focus more on the new task of literary analysis.
Progeny Press was gracious to allow the
Schoolhouse Review Crew
the opportunity to review many guides at various age levels.
Click to read more reviews from the Schoolhouse Review Crew
.
---