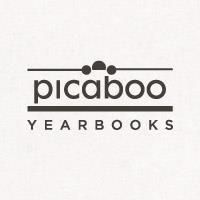 Crewmates and I were sent coupon codes from
Picaboo Yearbooks
for a free
20 Page Softcover Yearbook
($8.49 + $10.99, but it seems that shipping charges have gone down.
Check here
), and I am so happy to
finally
have a nice record of our mega-vacation to Colorado last year!
Yes, I used
Picaboo Yearbooks
for a special event scrapbook project – and it worked out SO nicely. Here's a picture of the cover of our vacation book:
Fortunately, I had used some birthday money to purchase a high resolution camera for this trip, and I wasn't disappointed at all with the pictures. There were a few pics that I had taken with my iPhone that weren't as high a resolution as I needed for the scrapbook, and Picaboo did a great job alerting me to that problem so that I could choose a different picture if I wanted.
Below is one of the double spreads that I made. Can you see a QR code on the Sand Dunes page, in the lower left corner (circled in red)? Picaboo let me create a QR (quick read) code that takes me anywhere I want on the web. This particular code takes me to a great YouTube video tour of Great Sand Dunes NP, which was one of the boys' favorite places on our trip. I created another one to take me to a YouTube videos I uploaded to my YouTube account of Dave and Ben at one of our attractions. With a smart phone, I can capture the QR code and watch the videos right away.
I loved the freedom that Picaboo built into their layouts. The fishing page on the left was totally my layout design, but the one on the right was from a template. Once I uploaded my pictures and saw how many shots I wanted to use on the page, I just selected a layout specifically for 3 pictures and dragged the photos into their spots. Even with these layout templates, they are 100% customizable. I was still able to move and tilt the pictures to personalize the page (and the textboxes move around, too).
How to use the program:
After you create a user account, you begin dividing your book into sections:
You have to designate how many pages you want in each section. I guessed at this and ended up having to go in and change my allocations a bit; changing the pages per section was a little hard to do, but there were plenty of
tutorials
to help me through each step.
After setting up all my sections, I loaded my pictures. You can bulk upload pictures, but it did take some time for them to all transfer – so go have a snack or help someone with math while they are uploading. Once they are loaded, though, you can easily select the pictures you'd like to go into each section. The screen shot below shows a highlighted section with the pictures I've assigned to it:
For me, the hardest part was using the textboxes. I found that I really had to magnify my workspace so that I could see what I was typing. Even going back to proofread my textboxes was hard because I needed to enlarge it so much.
Here's a screen shot from a few pages I was laying out (click to read):
Once all your pages are done, you have to "lock" the pages – which means you have to proofread and accept each section as being complete (kind of like what the executive editor of a yearbook would have to do). I really should have let Ben be my proofreader on this project. Oy, I had quite a few typos. In one, I didn't realize that a text box was partially under a picture – oops. Here's the sections with all but two locked:
Once your proofing and approving is done, you are ready to purchase. Including shipping (which I thought was pretty expensive -- more than the book itself! -- before I saw that shipping charges have gone down, it works out to about $20 for a 20 page book (additional pages are only 22¢). Not too bad these days, especially for digital scrapbooking.
One feature that I think is really neat is that I received a digital copy of our book even before the product was shipped. I loaded it on my computer (an iPad)and was able to share the memories of our great vacation with the boys right away. You get one digital copy of the book for each physical copy you order.
My recommendations & thoughts:
I really enjoyed this product and hope to do more in the future. Some of the software was a little clunky to use, but I got used to it pretty fast. I've used several digital scrapbooking interfaces and have yet to find one that works exactly the way I want one to. I suspect I'd have to design it myself so that it would work the way my brain works.
I would love to start a Picaboo yearbook in August/ September and finish it month by month as the year progresses. Hmmm….maybe with Ben's freshman year coming up, I might actually do that!
Click to read more reviews
from the Schoolhouse Review Crew
All prices are accurate as of blog posting.
---