I'm very happy to be recommending The Presidential Game ($35 sold here) a fun way to introduce the art and science of campaigning to your children. We had the privilege of reviewing this product (which came out in 2012) over the last few weeks, and I'm pleased to say that ages 8 to 40-something really enjoyed it (it is recommended for ages 11+).
The premise of the game is the national election for President of the United States (we play as teams to include the younger boys so we usually have an Executive Branch Prez-VeeP team up for election). Players roll dice to accumulate electoral college votes from each state during the election cycle. The winner, of course, collects more than 270 electoral college votes to become President.
How to Play the Game: The game is played with with two sets of chips (blue and red, of course) and three dice per team. It comes with a score keeping pad, but we found it unnecessary when using an electoral college map online. The folks at The Presidential Game have created a WebMap Calculator to use along with their game; my iPad was having trouble keeping the map stable, so we just downloaded one of the many free ones from the App Store (I called and spoke with very helpful customer service people at The Presidential Game. I have quite a few filters and such on our devices and wireless network, so that might've caused the instability).
Before rolling the dice, you must decide if you are going to campaign in three states (you have to declare which states) or if you are going to one of the four fundraising states (NY, FL, TX and CA). Once you've declared your intent, you roll the dice – three for campaigning and two for fundraising. Your dice roll become electoral college votes that help you gain control of a state. Colored chips represent the number of electoral college. Just like in real life, the party that controls the state's electoral college votes can flip flop often, as it certainly did whenever we played!
The first time we played the game, it took a looong time. The game is set up to play a 30-week election, which means that each party gets 30 turns. This took us close to two hours, which is on the long side for all of our attention spans here! The next time we played we just played to 15 weeks, which was much shorter and more manageable (about 45-50 minutes). I've heard that other crew members are playing to 270 votes – which could potentially make for a very short game.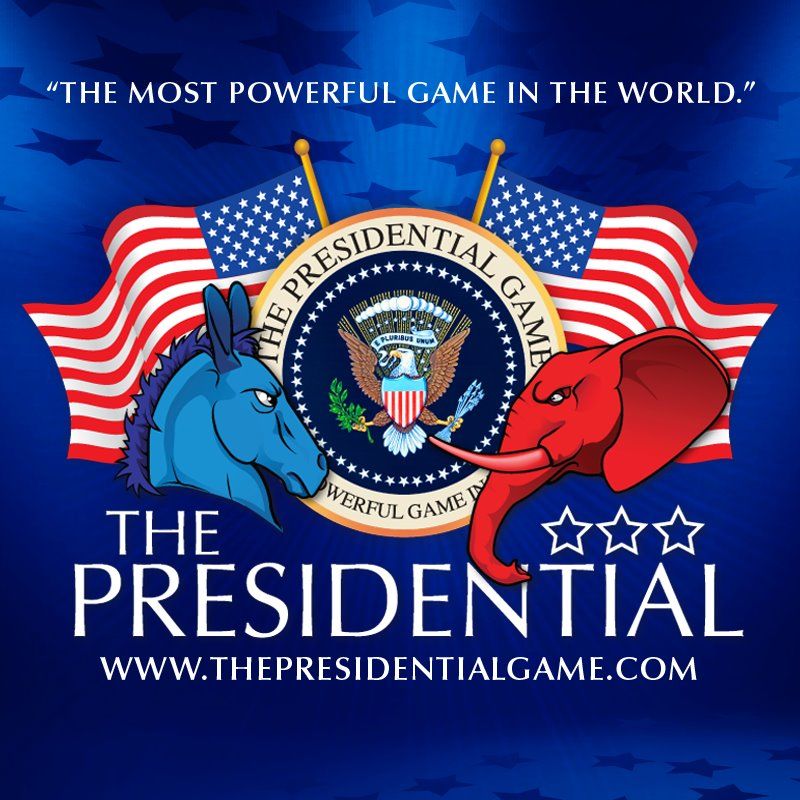 I really appreciated that the game gave Ben some insight into our election process that he might not have noticed – at least for another 10 or so years. During our first game, he realized that each party was spending a LOT of time in the fundraising states of California, Florida, New York and Texas. None of us had gotten close to Hawaii, Alaska, the plains states and especially New England. We talked about the distribution of electoral college votes and I brought up this past Presidential election cycle's contentious states of Ohio, Pennsylvania and North Carolina and Virginia. Given our blessing to live in a small but politically popular New England state, it is sometimes hard to realize that there are many, many Americans who might easily feel disenfranchised by our current electoral system.
My recommendations & thoughts: We really enjoy this game, and I know that next year, when the politicking for president begins in earnest in our state, the game will really get used a LOT! I am a bit of a political junky around national election cycles, so I'm excited to have a way to explore the blessings (and headaches) of our democracy with my kids.
Click to read more reviews from the Schoolhouse Review Crew
All prices are accurate as of blog posting.
---