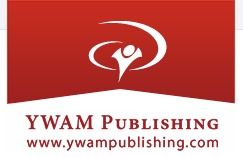 The Little Boys and I kick-started our 2013-14 school year with a new-to-us read aloud from YWAM Publishing. Our family is very familiar with their Christian Heroes: Then and Now series of books about missionaries, but we had yet to read any of their Heroes of History books.
Geared to students ages 10+, George Washington: True Patriot ($6.99, available in paperback, audiobook, Nook , and Kindle) and the accompanying George Washington: Unit Study Curriculum Guide ($7.49, available in paperback, Nook and Kindle) are helpful ways to learn in-depth information about this famous American.
What I received: I reviewed both of these as eBooks that I read from our iPad. The book itself, which serves as the spine of the unit study, is a 19 chapter, 200+ page book. The boys LOVE the Benge's books in the past, and this new one is no exception. The Benge's have a beautiful way of bringing history to life. I can only sing high praises for these books.
The Book. This biography of George Washington begins in his childhood. I never realized that George was the oldest child from his father's second marriage, nor did I realize the influence his older half-brothers had on his life. We follow George as he comes into manhood, craving adventure and the life of a military man. After reading about his exploits and adventures during the French and Indian War (probably the boys' favorite part of the story), Luke is a firm believer that God had a plan for George to survive and lead our country towards great things. The book continues to follow George through the Revolutionary War, his Presidency and his death in 1799.
I should mention that I've been reading the Benge books to my boys since they were 6 or so. Usually they will quietly play or sometimes cuddle me while we read, but they always want one more chapter. This history book did not change those habits or desires to 'read more.'
The Unit Study. There are may creative learning opportunities in the study guide including drama, essays, creative writing, and geography. Grade levels are not assigned for any of the activities.The unit study guide is 64 pages long and has the following chapters:
1. Key Quotes

This section, only two pages long, has six quotes from other famous figures that are offered up for memorization, display or sparking conversations. Although they are not quotes from Washington himself, they might make good starting points for discussing aspects of Washington's life and character.

2. Display Corner

In a second 2-page chapter, suggestions and examples of items to collect for display are offered.

3. Chapter Questions

Each chapter is allotted four questions to help students focus on vocabulary, factual information and opinion/ interpretation of the information. Answers are provided at the end of the book.

4. Student Explorations
- Essay Questions
- Creative Writing
- Hands-on Projects
- Audio/ Visual Projects
- Arts and Crafts

This 6-page section is divided into several sections with writing prompts, research probes, map-making projects, play and script writing, and other crafty projects (candle making, embroidery, faux stained glass project)

5. Community Links

This 4-page section is basically a 'field trip' section. If you don't live near Virginia, some general suggestions are offered to help students partake of field trip offerings in your area to help make contact with George Washington's time period and life. I thought the horseback riding suggestion was brilliant!

6. Social Studies
- Places
- Terms/ Vocabulary
- Geographical Characteristics
- Timeline
- Conceptual Questions

This section offers more traditional and familiar study tips for understanding the geography of the Mid-Atlantic area. Conceptual Questions section involve more short projects to help students dig a little deeper in the politics and geography of the area.

7. Related Themes to Explore

The most helpful offering from this chapter is the idea map that allows you to see other topics and subjects that can be tackled during your unit study, such as surveying, taxation, traveling distances, and science and medicine during the 1700s. You can see a sample of this idea map here (it is one for Alan Shepard)

8. Culminating Event

These are ideas for closing out the unit study. Only one idea is provided,however, so the 3-page chapter seems more like a reminder ("Don't forget to have a party or celebration when you finish the book!") than an idea bank.
As much as I LOVE the Benge books, I was not nearly as impressed with the unit study guide. I anticipated that the guide would walk me through the book, helping the boys and I to dig deeper into the Washington book. I appreciated the Chapter Questions section and the Social Studies chapter. But the rest of the guide, to me, was not as useful. It would have required a couple sit-down-and-plan sessions – which requires time, a little quite and peace. I am not in that season of life right now!
I think this would be a helpful guide for moms who are able to sit down and plan out a unit study specifically designed for their family – or for a co-op.
Other Crew Members hand a chance to review a book and study guide about Christian missionary Jim Elliot.
Click to read more reviews from the Schoolhouse Review Crew
All prices are accurate as of blog posting.
---